Photo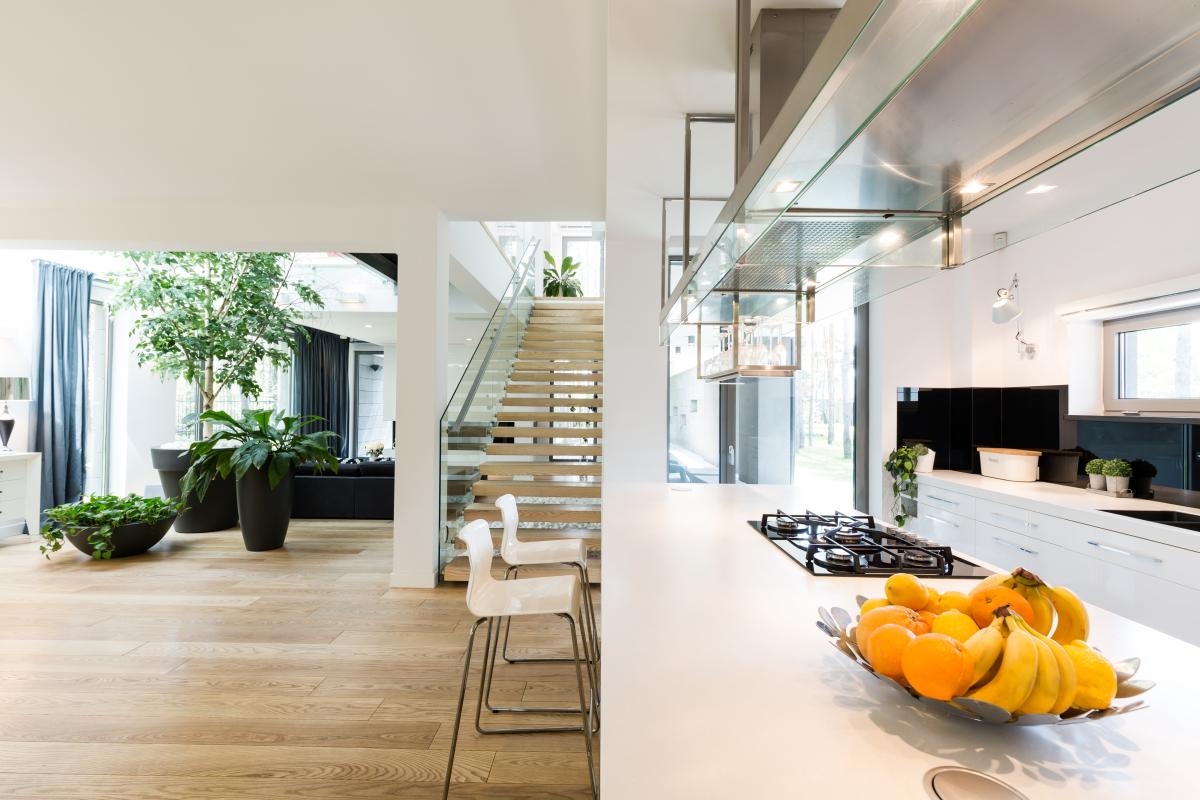 Chapô
Rather in vintage fashion or glass walls? Poetic wallpaper or contemporary stained glass? Between nostalgia and reinvention, interior decoration in the high-end continues to surprise.
Introduction
The time is for transparency. The phenomenon comes to interfere even in the most splendid interiors of the country. More and more often, we find walls of glass to position in vertical walls to gain brightness. For what could be more pleasant than a glass roof whose beams and posts would also be transparent? In addition to the walls, the glass can be placed on the floor and create a visual path between floors.
The attraction for this material has also given rise to a return of stained glass in homes and apartments. The latter then offer an interior atypical dimension, the light being colored according to styles such as contemporary stained glass made by Atelier Saint Didier. A cold color will give, for example, a room a more intimate setting.
Description
Poetry on the walls
Another deco idea on the return: the wallpaper. Finish the unattractive image of the latter, place the formidable yellow and ocher colors of the House Levy. They plunge the occupant into a painting at the Turner. Cole & Sons push the poetic evocation even further and propose, for example, a Nuvolette wallpaper inspired by clouds, slightly greyish for a feeling of weightlessness. Indeed, high-end wallpaper models allow the walls to tell stories and transport us. This is particularly the case with the Carpathian theme of the Maison Bien Fait, whose drawing is reminiscent of fairy tales.
For lovers of painting, the must is not to lock in the classic and identical colors for a whole living space. The trend is to dare the spectacular by using colors that singularly contrast, for example, yellow. A color then to handle carefully by isolating a single piece of wall to reveal the strength of a place by playing on the effects of contrast
The vintage always fashionable
Finally, to break the interiors too classic, nothing beats the introduction here or there of a recovery element to which we offer a new function. It is a gymnastics espalier that serves as storage for shoes or a raw object, with peeling paint, which will give extra soul to a slightly too smooth interior. The acquisition of an old piece of furniture such as an old cash register for example will be the latest chic.
VANEAU Immobilier
Tel : 01 48 00 88 75
contact@vaneau.fr
Vaneau News are powered by Google Traduction