Photo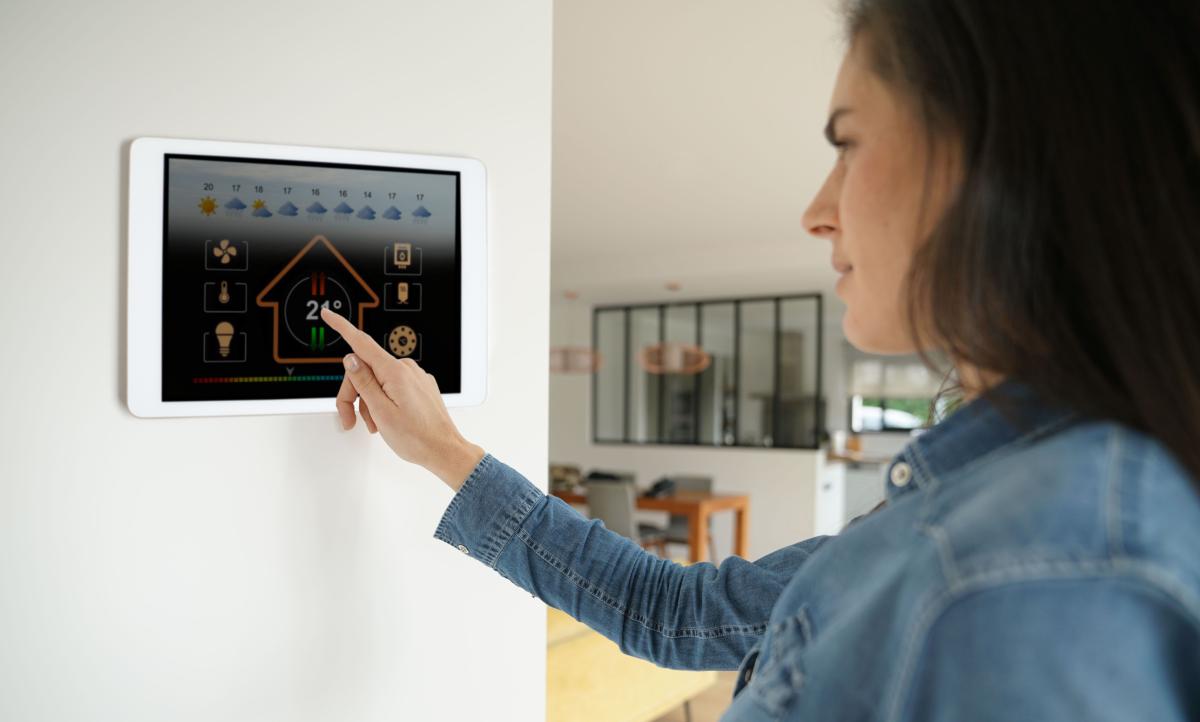 Chapô
Innovations that revolutionize the house

A connected home combines comfort of use and energy savings. Many accessories and products are now available. The manufacturer of roof windows Vélux has announced a partnership with Netatmo (specialist of connected objects) for the development of a solution called Velux Active. The idea is to offer the user intelligent and automated controls, like, for example, closing roof windows in case of rain or opening them to better ventilate their interior. Everything will remain fully remotely controllable from an application (iOS and Android) installed on a mobile device.
Introduction
The installation of thermostats on the radiators already in place (central heating), like those of Home Control of Devolo, for example, makes it possible to remotely manage the temperature of each room of the house. Intelligent, they are able to automatically lower the heating when there is no one.
To perfect your interior, and for even more comfort, you can replace your old bulbs with connected versions. At Atlantic, the Agilia range of electric radiators directly integrates an intelligent control system.
Small accessories to control its interior
Philips with its Hue range offers a lot of lighting such as the White & Color pack consisting of the control base and three color bulbs. Each of them is controlled directly from a smartphone or tablet provided you have previously installed the command application. It's really handy if you forgot to turn off the light when you leave or on the contrary if you want to turn it on before arriving.
Description
The specialist in Grohe taps offers a smart leak detector. It is placed under household appliances connected to a water supply, such as a washing machine or a dishwasher and at the least leak, it sends a notification on your smartphone to signal a start of flood. This allows to intervene faster and avoid major damage sometimes complicated or expensive to repair.
The connected shower head designed by the French start-up Smart & Blue measures your water consumption and calculates the savings. The Hydrao Shower First does not need batteries to function. It contains a small turbine that is driven by the flow of water. This is enough to power the 4 diodes integrated in the jet of the shower. A color code has been set by default: green for consumption less than 10 liters, blue less than 20 liters, pink less than 30 liters and red less than 40 liters. It is thus possible to know at any moment where one is.
Save your energy!
The Bosch Indego 350 Connect stand-alone mower is responsible for the maintenance of the lawn alone. This robot is programmed to mow the grass alone, without you having to intervene. He returns to his charging base when his battery shows some signs of weakness and returns to his task once he is full of energy. He takes care of everything. Just ask him from his smartphone.
If you have a pool, there is also a robot to clean it. The Dolphin S300i model is operated with a fingertip on the smartphone, lying comfortably in its lounger.
VANEAU Immobilier
Tel : 01 48 00 88 75
contact@vaneau.fr
Vaneau News are powered by Google Traduction