Photo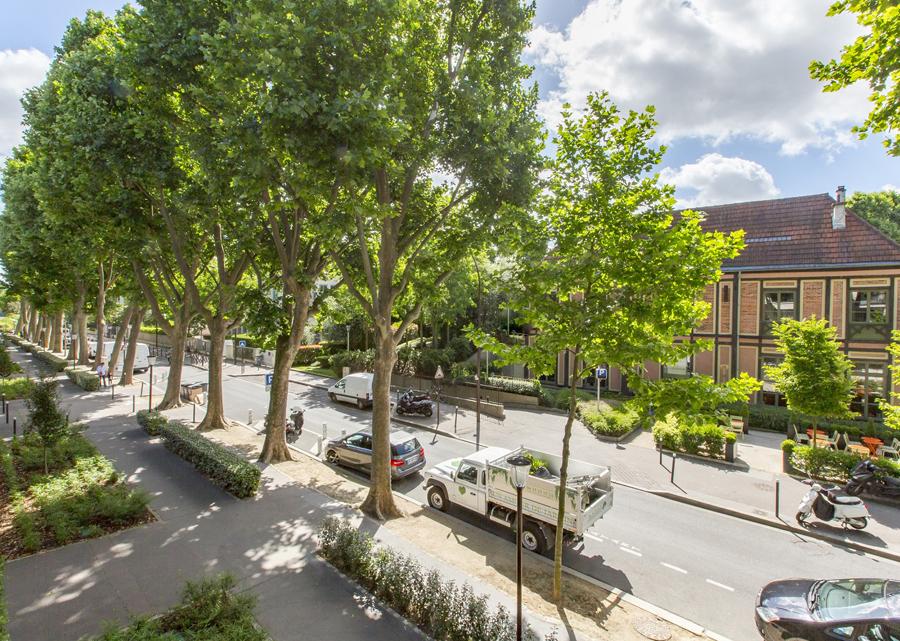 Chapô
Island of greenery with 13,000 trees, Neuilly offers many benefits to its inhabitants: a haven of tranquility close to Paris, an excellent transport network and many famous schools. Commonly popular with families, the real estate market is traditionally marked by an imbalance between supply and demand. The point with Lionel Brunner, director of Vaneau Neuilly.
Introduction
REAL ESTATE PRICE
As of September 1st, real estate prices in Neuilly can range from € 9,000 to € 12,000 / m² depending on the sector, with the highest prices in the Saint-James district and in the center. The exceptional properties (mansions or terraces on the Bois de Boulogne in particular) regularly reach 15,000 € / m²
Currently, the market suffers from a lack of goods for sale, and faced with the growing number of buyers, this has led to a rise in prices between 7 and 10% over the last 12 months, again depending on the sector.
PROFILE OF THE BUYERS
In general, purchasers in Neuilly sur Seine already reside there, where there are family ties. Others settle there motivated by the excellent private and public schools for their children, the facility for all sports activities, the pleasure of life, the proximity of the Bois de Boulogne, the transport offer.
Many executives settle there for professional reasons, given the many large international companies domiciled in Neuilly sur Seine, especially on the Avenue Charles de Gaulle, or for its quick access to Defense.
The family apartment (3-4 bedrooms) is by far the most popular type of property.
With regard to foreign customers, it is especially present on prestigious properties, whether mansions or apartments terrace on the wood of the Boulevard Maurice Barrès, with budgets generally between 2 and 10 million euros.
Description
THE TRANSACTIONS MARKET
Buyers being significantly more numerous than sellers, this puts upward pressure on prices. Nevertheless, since May 2017 we have seen a few more properties for sale, which may give us hope for a more fluid market in the second half of the year.
THE RENTAL MARKET IN NEUILLY
The rental market is particularly dynamic in Neuilly, particularly given the rental investments that are developing there. The rental yield is attractive (up to 5%).
The geographical proximity of Neuilly to the business centers, its quality of life, and its local infrastructures arouse a certain interest from a wide range of tenants: European and foreign, in activity, young executives, students, retirees, expatriates and families.
The properties they are looking for are varied: medium-sized apartments (from 3 rooms - in general, between 28 and 32 euros per square meter), large apartments, smaller areas (higher price / m²), property prestige.
Transactions are particularly fast and require a very high reactivity.
LIONEL BRUNNER, DIRECTOR VANEAU NEUILLY
Our agency Vaneau Neuilly, located in the heart of town, receives you from Monday to Friday from 9:00 to 19:00 and Saturday from 10:00 to 12:30 and from 14:00 to 17:00.
VANEAU Neuilly
137-145 av. Achille Peretti
Tel : 01 46 24 05 00
neuilly@vaneau.fr
Vaneau News are powered by Google Traduction