Photo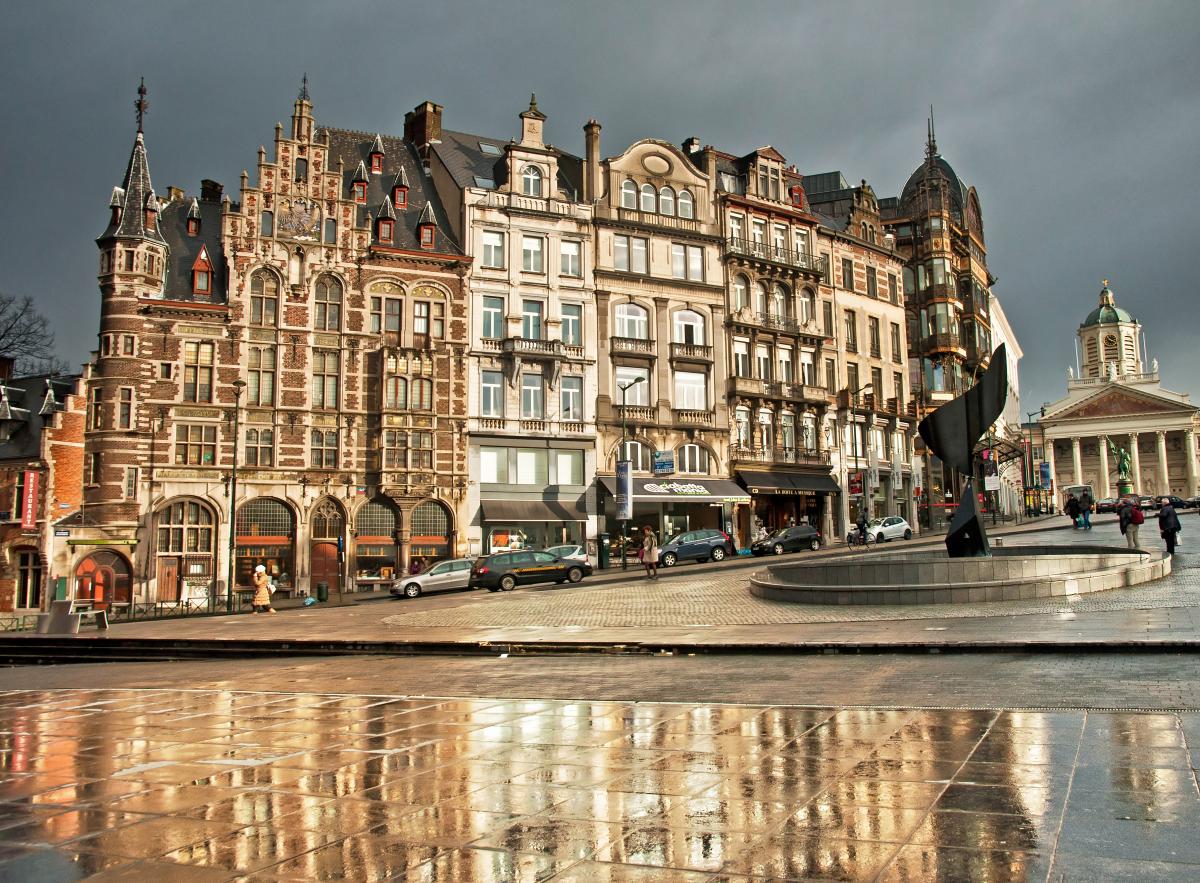 Chapô
Between the multiplication of sales to more than one million euros and the price increase in certain territories, the Belgian high-end real estate market records one of its best years. This dynamism is driven by the return of Belgian buyers to the market.
Introduction
The luxury market on the return
It's an absolute record! In Belgium, sales of goods over one million euros increased by 58% compared to 2010 for houses and 91% for apartments, according to data from the Belgian statistics office, Statbel. This exceptional progress could even be slightly undervalued, Stabel not including new constructions or property owned by companies in its calculations. The Belgians are making a remarkable return to the market. They now represent 75% of buyers on the luxury market, compared to only 50% just three years ago.
In Belgium, seaside villas are popular
Among the cities where the m² is getting more and more expensive, the seaside town of Knokke-Heist occupies the top of the ranking. The average price for a luxury home now stands at 2,006,500 euros. A territory prized by business leaders looking for nature and a more pleasant living environment.
In 2018, in Belgium, some 477 transactions exceeded € 500,000, or 61% more than in 2010, says Statbel. To have a house built in the Sparrendreef district, buyers must have a minimum budget of 5 to 5.25 million euros for a built area of ​​550 m² on a plot of 1,200 to 1,600 m² can we see on various Belgian real estate advertisement sites. Since 2010, the prices of villas in the seaside resort have increased by 22%.
Description
Castles above a million euros
Prices are far from moderate in city centers. In the top 5 of the most expensive municipalities in Belgium we find behind Knokke-Heist, Uccle, Antwerp, Schilde or Laethem-Saint-Martin. West Flanders attracts buyers and almost one in three villas has been sold in this province in recent years.
All over the country, superb properties are offered for sale, such as the villa of the "Guardian Angels", boulevard du Souverain in Watermael-Boitsfort offered at 10 million euros or the domain of old Turnhout at 5.95 million euros.
All goods belonging to the family of castles are not traded under 1.4 million euros. This real estate market is recovering in part thanks to mortgage rates. As everywhere in Europe, the latter are historically low which facilitates the acquisition of beautiful homes.
If you are looking for a property in Belgium, do not hesitate to call on the agency Lecobel Vaneau.
Powered by Google translator